How to access the Internet in Turkey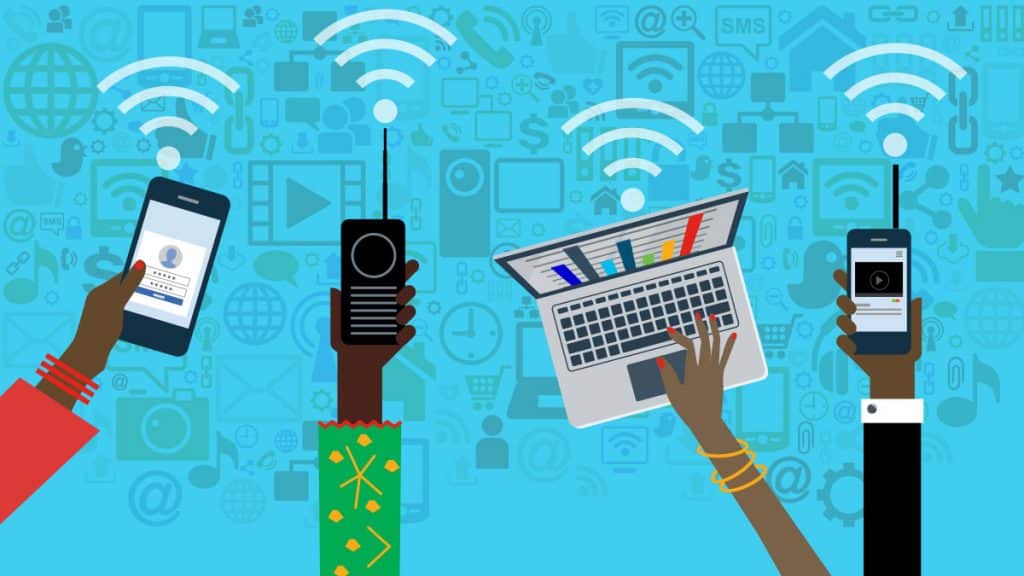 Travelers to Turkey always wonder if it is easy to access the Internet while they are in Turkey wherever whatever the purpose, everyone wants to be able to access the Internet easily
Internet access while vacationing in Turkey
In the event that you are planning a temporary visit to Turkey or are planning to travel and explore, the good news is that the Internet in Turkey is cheap and easy to access. Many people complain that their mobile service provider charges high fees for international roaming, but here in Turkey, you can get it for free. Most bars and restaurants offer the wifi password to customers who buy drinks or items from their menu.
An alternative, especially if you want temporary Wi-Fi access in your home, is to rent a portable hotspot. The operators charge the hotspot to the address you chose, and up to ten devices can connect to an unlimited wireless network at any time.
When your vacation ends, put it back on your prepaid package and inform the service provider who will send the shipping company to pick it up. Rental agents charge an average of six euros per day, but they guarantee several incentives such as a 30% discount if you book seven or more days.
Note: If you plan to stay in Turkey for more than 120 days, you will need to register your mobile phone with a Turkish mobile service provider, which gives you an abundance of prices.
Internet service providers in Turkey
Turkey has two main home internet providers, as well as nearly 30 secondary service providers. The main problem with smaller local service providers is that if you use the internet to access foreign TV packages, buffering might be a constant problem. Likewise, a VPN can also slow down service.
Other than that, they offer excellent packages, some of which will be beneficial to expats who come and go because you can freeze your internet subscription for the months when you are not in the country.
Turk Telekom / TTNET
The most famous internet service provider in Turkey is TTNET which is a branch of the Turkish Telecom Company, the largest telecom company in Turkey. They also have the longest fiber-optic network that transmits data at high speed, and also has the advantage that it is unlikely to stop if there is a power outage, as sometimes happens in Turkey.
Its fiber optic internet rates are higher than conventional DSL internet, but TTNET also sells premium packages at affordable prices in case you sign a two-year contract. One example of this is the unlimited internet and Tivibu premium TV package including English movies and documentary channels for only 50 TL per month.
The Turkish telecom company is the only provider of landline phones that will need to register online. In order to be able to obtain an existing landline that has been changed to your name, you must go to the local Turkish Telecommunications Company office in your area with a copy of the title deed (Tapu), passport and residence permit. They offer excellent savings if a two-year contract is signed.
The Turkish version of their website contains a lot of information that unfortunately will disappear when the language is switched to English, so we recommend that you use an online translator.
Super online from Turkcell
It is the second largest internet provider in Turkey from Turkcell, which in turn is the most popular mobile phone service provider in the country. Turkcell offers some excellent packages but, to date, it has not been able to take market share from the Turkish telecom company. The company also sells fiber optic internet lines and DSL services. Unfortunately there is no English language version of their website.
Speed ​​of internet connection in Turkey
According to a report by the UK Independent, Turkey has a lower internet speed than the UK internet.
A report issued by the Internet Society ranked Turkey 59th in the world in terms of internet speed, but it is worth to be optimistic because an increasing number of Turks are subscribing to the Internet every day, so providers are competing to provide the best service at the lowest possible price. There are also plans to expand the coverage of the optical fiber network, and 4.5G mobile service is booming after its introduction in 2016