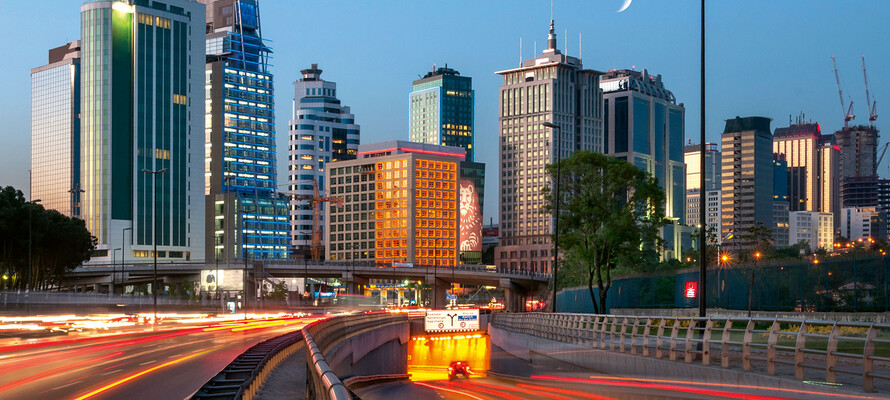 Maslak
Maslak region of Sariyer District, which is known as the meeting point of sea and mountains.From the east it is lined with the Bosphorus and Belgrade forests from the west. Maslak region in Turkey is automatically associated with the idea of ​​high-end housing or profitable real estate investment with high returns, it is considered the most important destination for the wealthy Turks and foreigners as well, as it is called "The City Of Wealth"
Advantages of investing in Maslak
Maslak Area is safe against earthquakes.
Its closeness to a huge transport network: the M2 metro line passes through it, in addition to it being close to the E80 highway directly linked to the second bridge of Istanbul.
Its known as a residential area where all the essential services are available from hospitals, to schools, plus more than 10 of the best universities in Turkey, in addition to all the various vital service and entertainment facilities.
- Being knowns as a business center as an extension of the Levent business center, it contains the largest projects in Istanbul, such as the Galata Saray stadium, the largest companies' centers such as Turkcell, Huawei and other international companies and banks, making it a business center with high returns for investment.
Steps from:
10 mins away from:
15 mins away from:

TEM Main Street
Seyrantepe metro station
Galatasaray International Stadium
Vadi Istanbul Mall

Belgrade Forest being its center
Istinye Park Mall
The Bosphorus

Taksim area
Cevahir Mall, Sisli
Levent business district
Read More