How to open a bank account in Turkey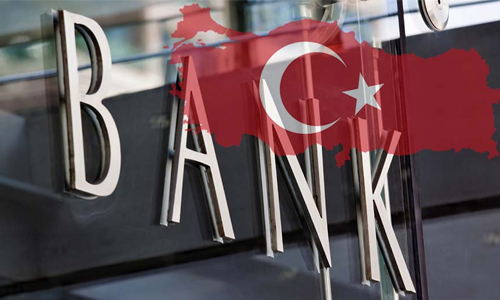 Turkey has become a destination for many foreigners to travel and invest thanks to its distinguished geographical and political position, its thriving economy and its rich history.
In recent years, Turkey has facilitated the process of opening a bank account for foreigners by using some laws in order to increase investment and make it more suitable for foreigners, which boosted tourism in Turkey, encouraged investment in Turkey, and contributed to the improvement of Turkey's real estate market.
These laws will enable the foreign citizen who came to Turkey to work to send money easily abroad, and this will facilitate the daily life of the foreigner through the ability to benefit from banking operations and enable companies to carry out investment operations and financial activities much faster with many advantages.
However, the procedures for opening a bank account for foreigners differ from one bank to another. While it can take a long time in some banks, it can be the opposite in another. Some of the major Turkish banks are İş Bankası (Isbank), Yapı Kredi Bankası, TEB, QNB Finansbank, Halkbank, Vakıfbank, ING Bank, Akbank, Ziraat Bankası and Garanti Bankası.
There are two methods of opening a bank account for foreign citizens in Turkey; The first is a personal bank account and the second is corporate accounts.
Here are the legal procedures and principles in order for a foreign citizen to open a bank account in Turkey:
Initially, the person wishing to open a bank account must specify the correspondence address.
Foreign citizens must possess a tax number in order to be able to open a bank account in Turkey. A foreign citizen can obtain a tax number by visiting the state tax office within a period of time that depends on the intensity of the office.
By using the tax number received from the tax office, the foreigner will be able to open a bank account and carry out banking operations.
Some banks may require a mobile phone number for their customers. So a foreign citizen needs to obtain a phone number from an operating company.
The following are the legal procedures and principles in order for a foreign company to open a bank account in Turkey:
Unlike personal bank accounts, corporate accounts can only be opened by a director who has the authority to sign.
The tax number must be obtained from the tax office of the company for which a bank account will be opened. It does not need to be located in Turkey or have financial activities in Turkey. It suffices to have a correspondence address.
In order to open an account, the company's competent manager presents to the bank with the tax number and all company documents translated and approved by the notary or consulate. These documents are considered as the main company agreement, chamber of commerce records, commercial records, establishment and activity documents and if licenses are available.