Medical tourism in Turkey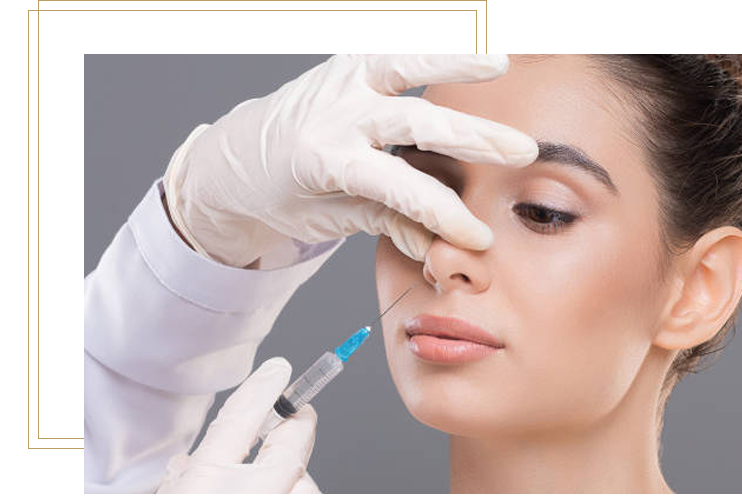 Medical tourism has recently been spreading as a kind of resort experience during the period of hospitalization, and as a kind of support for the medical sector in Turkey. As a form of supporting medical tourism, some facilities, such as hotels and entertainment venues, have been linked directly to hospitals, to make Turkey the best and easiest option for those thinking of traveling for treatment.
Advantages of medical tourism in Turkey
Many countries allow the possibility to travel to it for treatment, but what makes patients prefer Turkey in particular is its many advantages in terms of medical services, competitive prices, medical development, ease of travel, and the abundance of natural areas.
In terms of medical services, Turkey is distinguished by the abundance of hospitals, health centers and therapeutic clinics, which raises the spirit of competition between these centers to provide the best treatment by seeking to contract with the most competent doctors, and paying attention to the presence of technologies developed in the treatment field and preparing the centers to be fully ready to receive visitors and Provide everything the visitor could need to the fullest.
When you think about taking a medical trip for the sake of treatment, you cannot ignore its cost, actually the cost may be the first thing we look for while we search for available places for medical travel, as everyone seeks to receive the best service at the most appropriate cost, in fact what distinguishes Turkish treatment centers is that you can get The best results and visit multiple places for relaxation and recovery at a relatively low cost than the rest of the available countries, the large number of centers in Turkey will put you in front of many opportunities from competition opportunities between local centers, so you will find that you have a large number of options to choose the best at the cost that suits you.
It will also be in your interest of your treatment to obtain the best science presented in relation to your condition, therefore here you will find that the best option is also Turkey, not to mention the large number of its internationally accredited centers, which have branches around the world, these centers do not stand still, but seek permanent progress and development on its own by owning the best technologies and equipment available globally, which other countries have little, if this indicates anything, it indicates the huge amount of continuous development that Turkey is witnessing recently.
Medical treatment and travelling to Turkey in addition to details of the residency will not be a burden on your shoulders, as once you choose a Turkish treatment center that you contract with, you in return get rid of the suffering of travel and its complex steps and choose places of tourism, all of this will be provided by the center and facilitate it, your treatment journey will proceed easily and smoothly, this feature may not be available in other countries.
Despite the abundance of medical centers and their richness with the best technology, we cannot ignore the other side of treatment, which is the physical with Turkey's exploitation of its presence in its territory and its inclusion in the details of treatment is what distinguishes medical tourism in Turkey.
Many people go to Turkey for treatment because of its excellence in the most common and sought-after operations at the present time, such as body sculpting, body lift, breast augmentation and everything related to operations that seek to give the body its perfect shape, which is one of the most prominent and important operations that are performed in Turkey, in addition to to face aesthetics, such as removing wrinkles, dark circles, traces of pimples and scars, and matters that may affect the freshness and luster of the face, in addition to Rhinoplasty surgeries and breathing problems, hair transplantation for those who suffer from baldness with success rate of this operation in Turkey is the highest, also operations to beautify and implant teeth for extra glow with a charming smile and healthy teeth.
The disadvantages of medical tourism in Turkey
Despite the previous advantages of medical travel to Turkey, it is not without some drawbacks. As a foreign visitor, you may face difficulties in the language, with only few centers who speak Arabic or English, you may face some difficulties in dealing with citizens. Also on another note, you will not be able to benefit from medical insurance services if you do not hold Turkish residency, but this matter can be remedied by a treatment center with a medium or low cost, as well as some The centers do not provide enough information about them through communication on the Internet, so you find it difficult to determine whether the center suits you or not, this confusion can also be avoided by simply comparing the centers that provide sufficient and complete information about them that meet your purpose through the Internet beforehand.
Requirements for traveling to Turkey for treatment
In the event that Turkey is your choice for medical tourism, then you will definitely ask what travel requirements you may face, in general, traveling to Turkey for Arab citizens is easier than traveling to another Arab country at most of the times as most citizens of Arab countries can obtain a visa upon arrival at the airport, and it is also easy to visit the Turkish embassy in your country to provide all the information you want.
Cost of medical tourism in Turkey
As for the cost of medical tourism, we must take into account the airline reservation, which is often high and its cost can be determined according to the country of your departure and the airline that deals with them, in addition to the cost of accommodation if you choose to stay in a hotel or a treatment or tourist center, and that The type of operation that you want to perform is the main factor determining the cost, if it's a risky operation that requires a longer recovery period. It may also be a simple one that may pass without side effects or a need for longer rest, in addition to transportation that you will be traveling with will also play a role. When it comes to determining the cost, medical tourism, of course, means taking a distinguished tour in the country and choosing the places you want to visit is what determines the cost of the tour, especially since the number of attractive places to visit in Turkey is endless.
Reasons for resorting to medical tourism
You may wonder why some people resort to medical tourism in the event that they can perform the operation in the country in which they reside, this is due to entertainment, getting out of routine and easing the patient's tension, as some countries have a beautiful and rich nature more than others, so the patient can relax In the environment of nature, which helps prepare him psychologically for treatment, a person can comfort himself with the presence of treatment companions who share the road, and the material reason can be one of the reasons that leads the patient to think about traveling if his destination provides treatment at a lower cost than the country in which he resides Certainly, when a type of operation is available that is not available in his country or better and more advanced techniques, it is obvious that travel for treatment is the only available option.
Benefits of medical tourism in Turkey
Certainly great interest and support in the field of medical tourism has been in the attention of Turkish government with the great value that it provides as medical travel is a touristic trip, which benefits both airlines and hotels at the same time. In addition to hospitals and tourist facilities in the first place, all of these gains are in the interest of the Turkish economy, and contributes to revitalizing the economic movement in the country, in addition to that accommodation, transportation and tours need a lot of Turkish manpower working to cover all needs, which means reducing the proportion of Unemployment, and more contact with Turkish culture by tourists so the visitor returns to his country, carrying with him the Turkish culture, which contributes to its spread around the world.